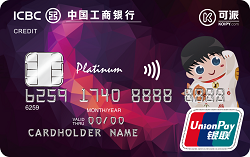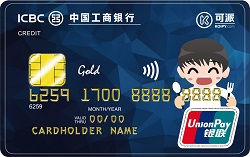 With effect from 1st March 2022, we will cease to issue any new ICBC Koipy Dual Currency Platinum Credit Card and ICBC Koipy Dual Currency Gold Credit Card (collectively "Cards"). Prevailing benefits or privileges offered by Koipy in these Cards (if any) are no longer available. Existing cardholders holding these Cards may consider applying for other credit cards issued by ICBC SG.
Please call our customer hotline at +65 6369 5588 or email us at
credit_card_centre@sg.icbc.com.cn?for
further clarifications.
▲ Click HERE for Mandatory Documents required for Credit Card Application
Gentle Reminder: If you have any enquiries or feedback about the Online Credit Card Application, please contact our 24 hours Customer Service Officer at 65-63695588 for immediate assistance. Existing ICBC credit cardholder, please click "Other Application Channels" to download and complete the Simplified Credit Card Application Form to apply for additional ICBC Credit Card(s).
★ 

Enjoy Dining Privileges at ICBC-Koipy selected merchants!



Enjoy 12% or more discounts at selected restaurants with ICBC Koipy Dual Currency Credit Card!
Selected merchant' terms and conditions apply. Please click here for the list of ICBC-Koipy selected merchants. For more details, please contact Koipy at 65-67949114 (Monday -Friday,9.00 am to 6.00 pm, except public holidays) or on WeChat(WeChat ID: koipy008).
★ 
Up to 3% Cashback on Total Spend!*
Enjoy 3% Cashback on your total spend when you charge a minimum of S$1000 each month to ICBC Koipy Dual Currency Credit Card, capped at S$60. If you charge less than S$1000 a month to the Card, 1% Cashback will be awarded. With no limitation to the number of transactions and types of purchases, enjoy Cashback on everything, everywhere! The more you spend, the more Cashback you earn!
*Terms and Conditions Apply. Please click here for details.
Please click her for FAQs.
★ 
Dual Currency in one card with lower fees and convenience payment!
Enjoy great savings with no administrative fees for all transactions made in RMB, and enjoy preferential cash advance fees with our wide ATM network in Mainland China using ICBC Koipy Dual Currency Credit Card! All transactions made in Mainland China are charged directly in RMB, and you have the flexibility to pay this amount in RMB or SGD. For all other transactions made outside Mainland China, pay with Singapore Dollars.
Choose to pay your credit card bills with SGD easily through AXS, Internet Banking, Cheque and even over our sub-branch counters, or pay with RMB over our sub-branch counters all over the island. Enjoy greater convenience when you sign up for Auto-payment with your ICBC Current Accounts.
★ 
Waiver of Annual Fee for 3 years
▲ 
Eligibility
Platinum Credit Card:
Principal applicant must be 21 years old and above and have a minimum annual income of S$30,000 for Singapore citizens and permanent residents; minimum annual income of S$48,000 for foreigners.
Supplementary applicant must be at least 18 years old and a family member or a person of close relation of the Principal applicant.

Gold Credit Card:
Principal applicant must be aged 21 years and above and must be a student from the following institutions: NUS, NTU, SMU.
▲ 
Secured Card
If you are unable to provide the necessary income documents or satisfy the minimum income criteria, you can apply for a secured card which requires a minimum fixed deposit of SGD 10,000. Terms and conditions apply.
▲ ICBC Singapore Credit Card Cardmember Agreement
▲ ICBC Singapore Branch Account Terms