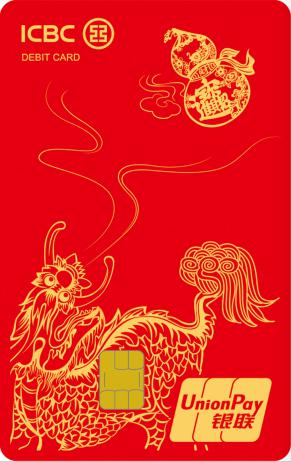 ICBC Singapore has successfully launched UnionPay Kylin dual currency debit card with the following key features and benefits.
Key features of UnionPay Kylin dual currency Debit Card
★One account with multi currency
The primary account linked with the debit card is a multi currency current account, which can be used to deposit/withdraw various currencies such as RMB, SGD, USD, GBP, HKD, JPY, AUD, EUR etc.
★Dual Currency Settlement
Allows transactions charged to the card in mainland China is settled in RMB with payment in RMB deducted directly from your RMB account.
Transactions charged to the card in any other countries is settled in SGD and with SGD payment deducted directly from your SGD account.
★Contactless Payment with UnionPay QuickPass
Secure and hassle-free payment for purchases of S$200 and below without entering PIN of your debit card, by holding your card on a contactless reader.
★Online Payment
Secure online payment with UnionPay Kylin debit card at merchants accepting 19 digits UnionPay debit cards.
★Exclusive Deals Globally
Enjoy exclusive offers globally provided by UnionPay, such as complimentary hotel upgrades, dining and recreational offers.
★Balance Sweeping
Your choice to set a base currency account for balance sweeping via settlement account.
When settlement account has insufficient balance, our system will deduct automatically from the base account.
Real-time exchange rate of ICBC will be applied. No conversion fee levied.
★Low Transaction Cost
Cash withdrawal at ICBC ATM within Mainland China is free per transaction; balance inquiry is free of charge.
Cash withdrawal using other banks'ATM within Mainland China is RMB20 per transaction, inquiry is RMB4 per transaction.
★24-Hour internet banking and call centre services
★Choice of hard copy account statement or e-statement
★Free real-time SMS alert and reminder for account balance changes
★No annual fee
Application Requirement
18 years old and above;
For Singaporean & Singapore PR - NRIC;
For foreigners - valid pass issued by ICA (more than 6 months validity), passport (more than 6 months validity), address proof, such as PUB bill, other bank's account statement, phone bill, etc.
Applicant could apply for opening account/debit card/internet banking either at our branches or via ICBC Singapore website at www.icbc.com.sg
The initial deposit of SGD500 or any other currency equivalent is required.
Customer service hotline:
65-63695588(7*24h)
Deposit Insurance Scheme
Singapore dollar deposits of non-bank depositors are insured by the Singapore. Deposit Insurance Corporation, for up to S$75,000 in aggregate per depositor per Scheme member by law. Foreign currency deposits, dual currency investments, structured deposits and other investment products are not insured.